A french braid is the best hairstyle ever! It's easy to do and looks really good and once you have the technique down, you can do it in less than 5 minutes. It's perfect if you are really active in your everyday life, but also if you are not, we like to have nice hair. I love it for working out, because 1. It's pretty, 2. It keeps my hair out of my face and 3. When I lay down on my yoga mat, I don't have a ponytail poking the back of my head! If you are a complete beginner this is a perfect video for you, because I break the french braid down into small steps. Let's get into it!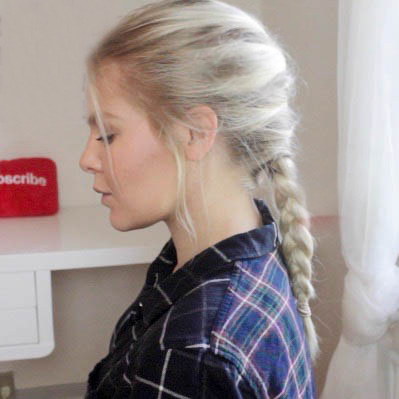 If you are more visual and like to watch a video instead of reading, then you can watch my "How to French braid step by step – hair for beginners" tutorial here!
Also remember to follow my Instagram here and subscribe to my YouTube channel here+ click the notification bell, so you don't miss any new hairstyles!
If you are a complete beginner to braids, then check out my "How To Braid For Beginners" playlist!
MORE STEP BY STEP HAIR TUTORIALS