This post may contain affiliate links, Please read my disclosure page  for more information
The Hair Braiding Guide eBook is out! MY EBOOK IS OUT! It's finally here!  I can't tell you how excited I am to type that sentence! I first got this idea a few years back and have been working on it for a little over 2 years and its finally here!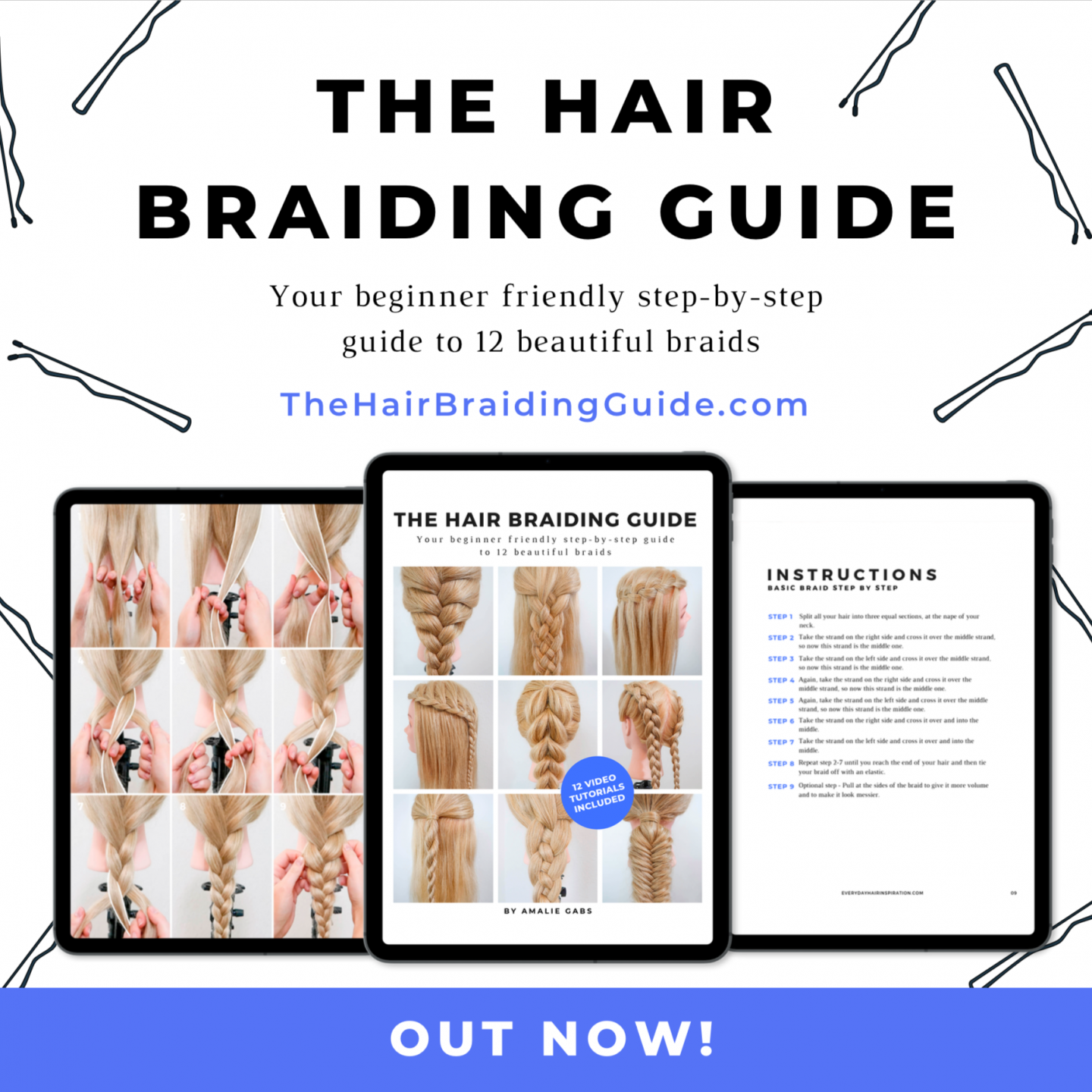 Who is "The Hair Braiding Guide" For?
This e-book is for all moms and dads who want to braid their kid's hair, for teenagers, young adults, and adults, who just want to master the art of braiding. To say it in short, the e-book is for everyone! Whether you are a complete beginner or you know a braid or two, you will love this e-book, as there are braids to suit all skill levels. If you are already interested in the e-book, then you can go ahead and get your copy here. I get, on a regular basis, tons of questions and comments about braids and how to braid hair, in my YouTube comment section. That and a lot of really frustrated people (I see you in the comments) inspired me to create this e-book. And hopefully, it will help all of you guys, that are having braid troubles.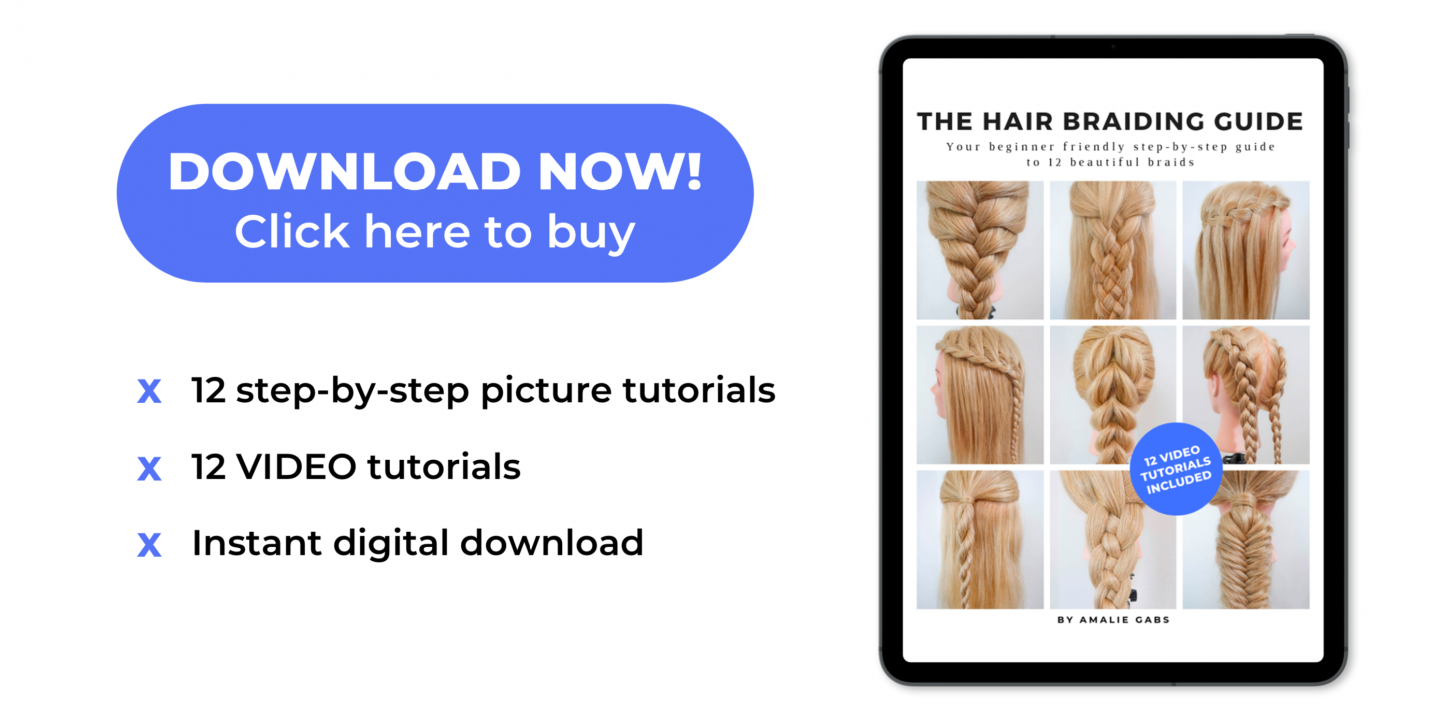 The Hair Braiding Guide – Online course with a Ebook
The hair Braiding Guide has step-by-step pictures with drawings on. That way you know which strand of hair, the instructions are describing. If you are struggling, with just the pictures, don't fret, because I also filmed 12 step-by-step videos. Each video is showing you exactly how to do each braid. If you want to read more or see a quick look from the inside of the e-book, then go to www.TheHairBraidingGuide.com for more information.
BRAIDS IN THIS BOOK
Basic Braid, French Braid, Dutch Braid, Fishtail braid, Waterfall braid, Lace braid, Pull through braid, Rope twist braid, Four strand braid, Five strand braid, Dutch lace braid, and the Infinity braid.
BUY IT NOW!
This is my first eBook and this has been the hardest and coolest thing I have ever done. I have literally done everything myself and I'm so proud of the result. I just really hope you guys will enjoy it too and learn how to braid! Remember to follow my Youtube channel here & Instagram here so you never miss a new hairstyle!
MORE STEP BY STEP HAIRSTYLES