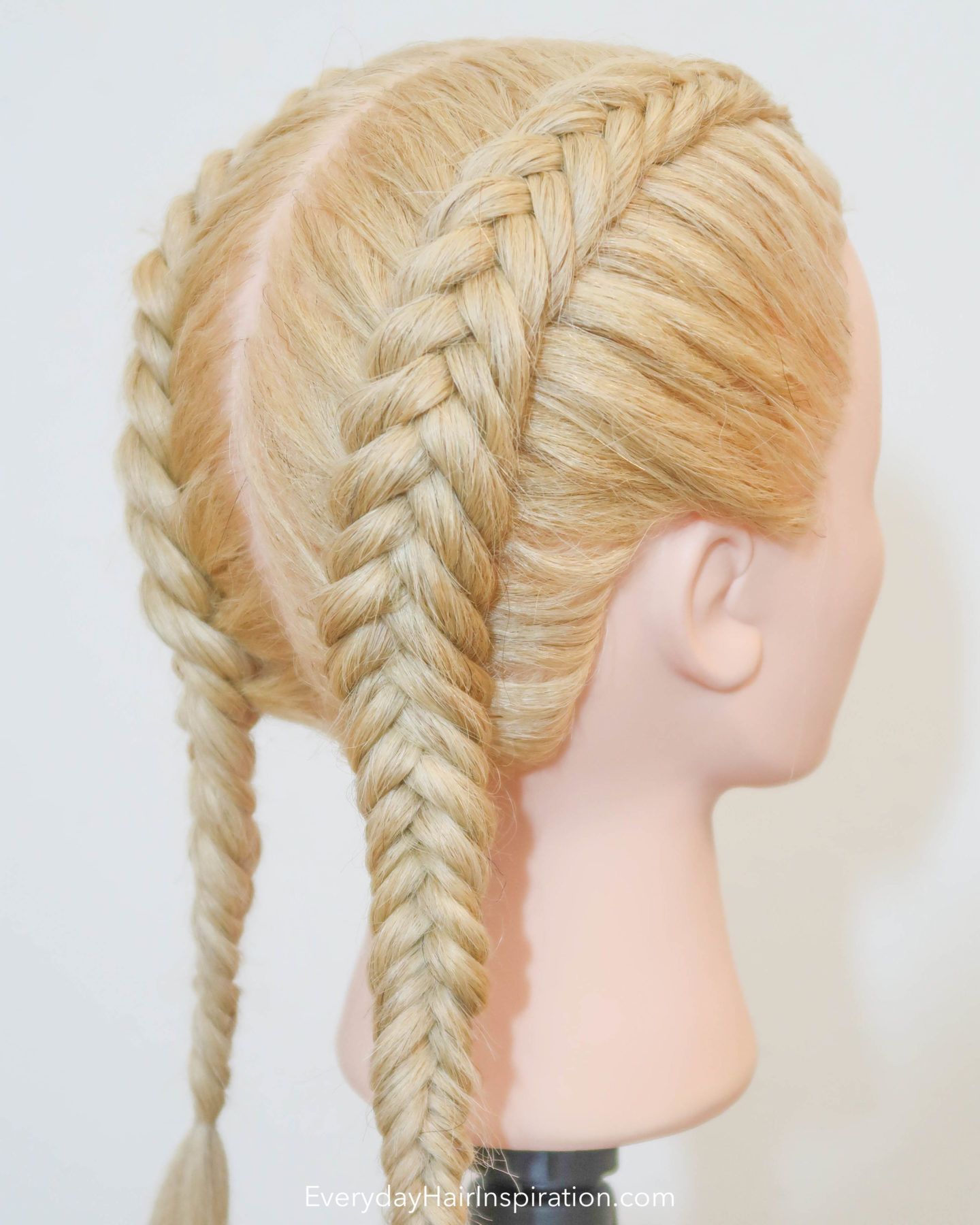 Double dutch braids are really popular right know, but there are a lot of braids you can do in the similar style. So today I'm showing you how to do double dutch fishtail braids! If you don't know what a fishtail braid is, then check out my older blogpost here, on "How to fishtail braid for beginners" or scroll further down on this page to find the video tutorial and start there, before trying out this dutch fishtails it is more advanced. It does take a while to do, because, in a fishtail braid you take really small sections, but I think its definitely worth the time!
Also remember to follow my Instagram here and subscribe to my YouTube channel here + click the notification bell, so you don't miss any new hairstyles!
If you are a complete beginner to braids, then check out my "How To Braid For Beginners" playlist!
CLICK BELOW FOR MORE STEP BY STEP HAIR TUTORIALS