THE HAIR BRAIDING GUIDE EBOOK
Your beginner friendly step-by-step guide
to 12 beautiful braids
If you are struggling to braid your hair and want to learn how to do it,  then this e-book is made for you! 'The Hair Braiding Guide' e-book holds all the tips, tricks and tutorials you need, to learn the techniques behind some of the most beautiful braids!
This is for all moms and dads who want to braid their kid's hair, for teenagers, young adults, and adults, who just want to master the art of braiding. To say it in short, the e-book is for everyone!
Whether you are a complete beginner or you know a braid or two, you will love this e-book, as there are braids to suit all skill levels.
With 'The Hair Braiding Guide', you will never have a bad hair day again, because everything can be fixed with a braid!
THIS IS WHAT YOU GET IN THE EBOOK
The Hair Braiding Guide has 64 pages in total and in those pages you will get
12 step-by-step picture tutorials, with drawings on the pictures, to show you precisely what strand that is being described​
12 video tutorials (only available through the e-book) showing you exactly how to do each braid ​
Tips and tricks for braiding your hair​
List of things you will need to create all the braids​
Instant downloadable PDF​
Free arm workout​
QUICK LOOK INSIDE THE EBOOK
Introduction to each braid, including "Times needed", "Time requirement" and "Skill level" + a scan- and clickable QR code, that will take you straight yo the video tutorial of the braid.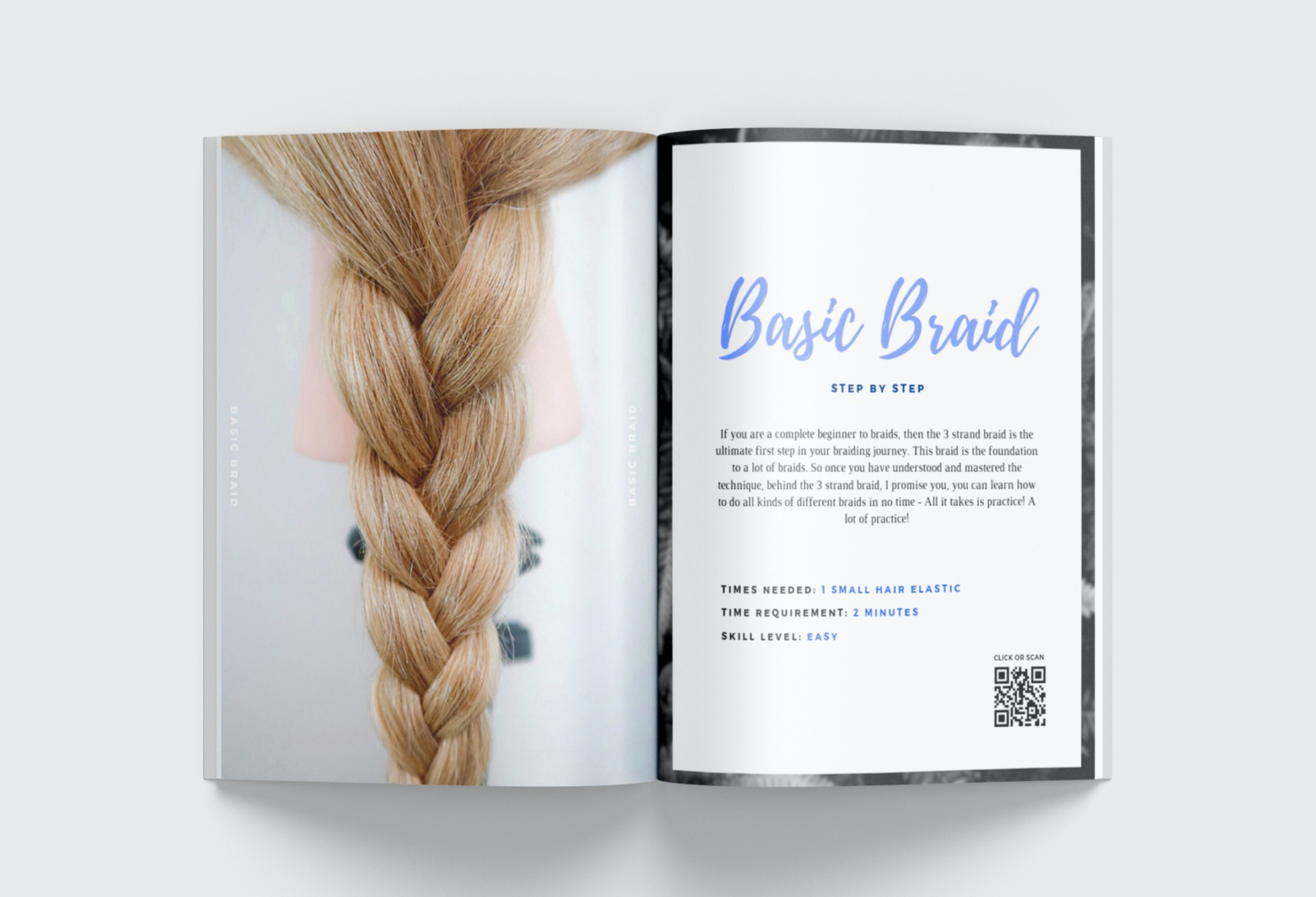 Written step by step tutorial, with matching pictures to each step, with lines drawn on, so you can see exactly which hair strand the step is described.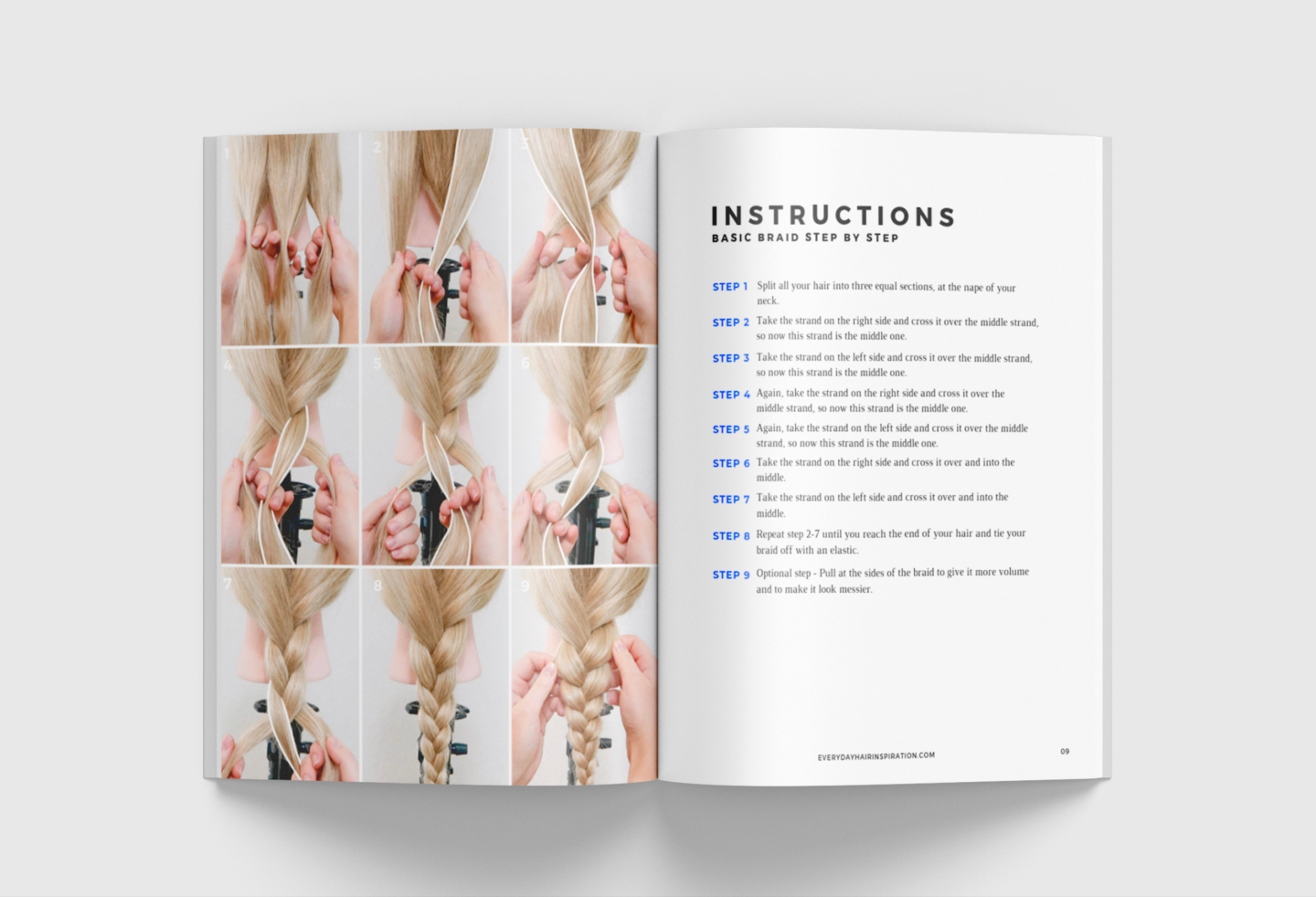 Video tutorial to each style braid, showing how to do the braid step by step.
THE AUTHOR
This e-book is written and created by Amalie Gabs, that's me, hi! – I´m the girl behind the YouTube channel "EverydayHairInspiration" that has over 120.000 subscribers and the hair blog EverydayHairInspiration.com.
BRAIDS INCLUDED IN THIS E-BOOK
From left to right – Basic Braid, French Braid, Dutch Braid, Fishtail braid, Waterfall braid, Lace braid, Pull through braid, Rope twist braid, Four strand braid, Five strand braid, Dutch lace braid, Infinity braid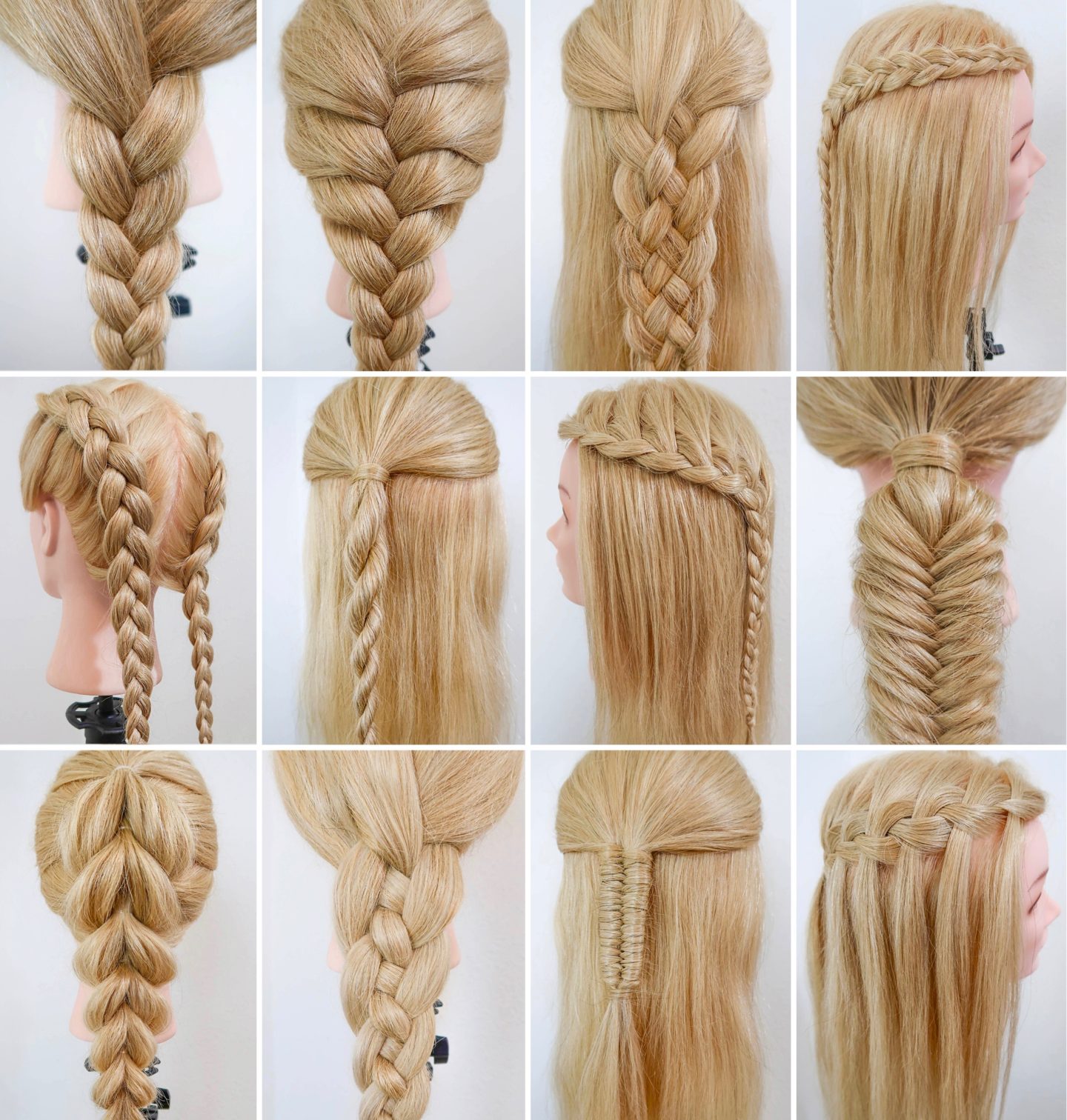 LIKE WHAT YOU SEE?? HERE´S WHAT TO DO NEXT
The cost of this e-book is 5.99$ and when you purchase it, you will get the e-book instantly as a downloadable PDF in your inbox! If you don't receive the email, please check your spam folder for the email receipt.
When you go through checkout, you will be directed to the PayPal site, you DO NOT need a PayPal account to purchase the e-book, you can simply click "Pay with card" and no log-in is required.
After you have purchased the e-book, you will get an automated email with the link to download your book. There is no waiting for the book to arrive in the post, you can access it anywhere immediately! Please check your spam folder if you don't receive the email receipt with the download link.
[purchase_link id="1002″ text="BUY NOW" style="button" color="blue"]