I love doing dutch braids, its easy and quick to do and my hair is out of my face. My hair is on the shorter side, so what I love to do when I braid my hair, is to add some hair extensions. Then my braids get bigger and longer. This kind of braid is also very trendy on Instagram right now, so today I'm going to teach you how to place the hair extensions in your hair, so you can't see them when you are done. Lets get into it, how to braid with extensions 101.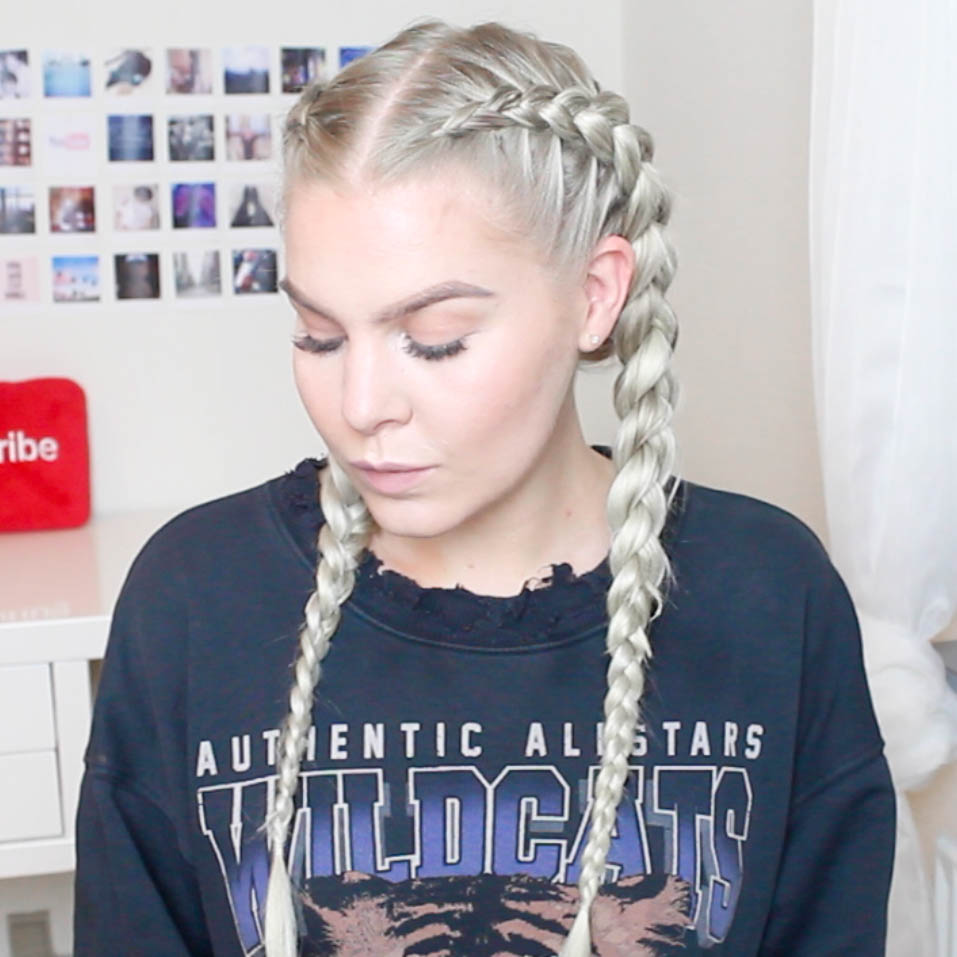 If you are more visual and like to watch a video instead of reading, then you can watch my "How to Dutch Braid With Hair Extensions" tutorial here!
Also remember to follow my Instagram here and subscribe to my YouTube channel here+ click the notification bell, so you don't miss any new hairstyles!

HOW TO DUTCH BRAID WITH EXTENSIONS STEP BY STEP
ITEMS NEEDED: Brush, Hair Clips, 2×3 clips, 2×2 clips, 2×1 clips extensions, hair elastics
TIME REQUIREMENT: 30 minutes
SKILL LEVEL: Medium
STEP BY STEP GUIDE
Step 1: Section of a curved section of hair (the shape your braid will have) and clip the top part away
Step 2: Take the 3 clip extension and clip that in, following the curved line
Step 3: Section of the extension + a small amount of hair underneath
Step 4: Clip that hair away with a hairclip
Step 5: Take the 2 clip extension and clip that in, following the curved shape as good as you can
Step 6: Should look something like this
Step 7: Take the 1 clip extensions and place that at the top, where you start your braid
Step 8: Take a small section of hair and start your dutch braid (Click here to see a full tutorial on "How To Dutch Braid Step by Step")
Step 9: Braid all the way down and then do step 1-9 on the other side, so you have 2 beautiful braids
 Step 10: You are done and have some beautiful dutch braids with extensions
Remember to follow my Youtube channel here & Instagram here so you never miss a new hairstyle!
MORE STEP BY STEP HAIR TUTORIALS