I absolutely LOVE this ponytail with extensions! I have worn it to different events and a wedding and every time, I have gotten so many compliments! So today I'm showing you how you can achieve this look, even with short hair. My hair is not as long as on the picture (I wish) so I'm using my Foxylocks hair extension to add volume and a lot of length to my hair. You don't have to use long hair extensions, you can use shorter just for volume or none at all, it completely up to you! Let's get into it!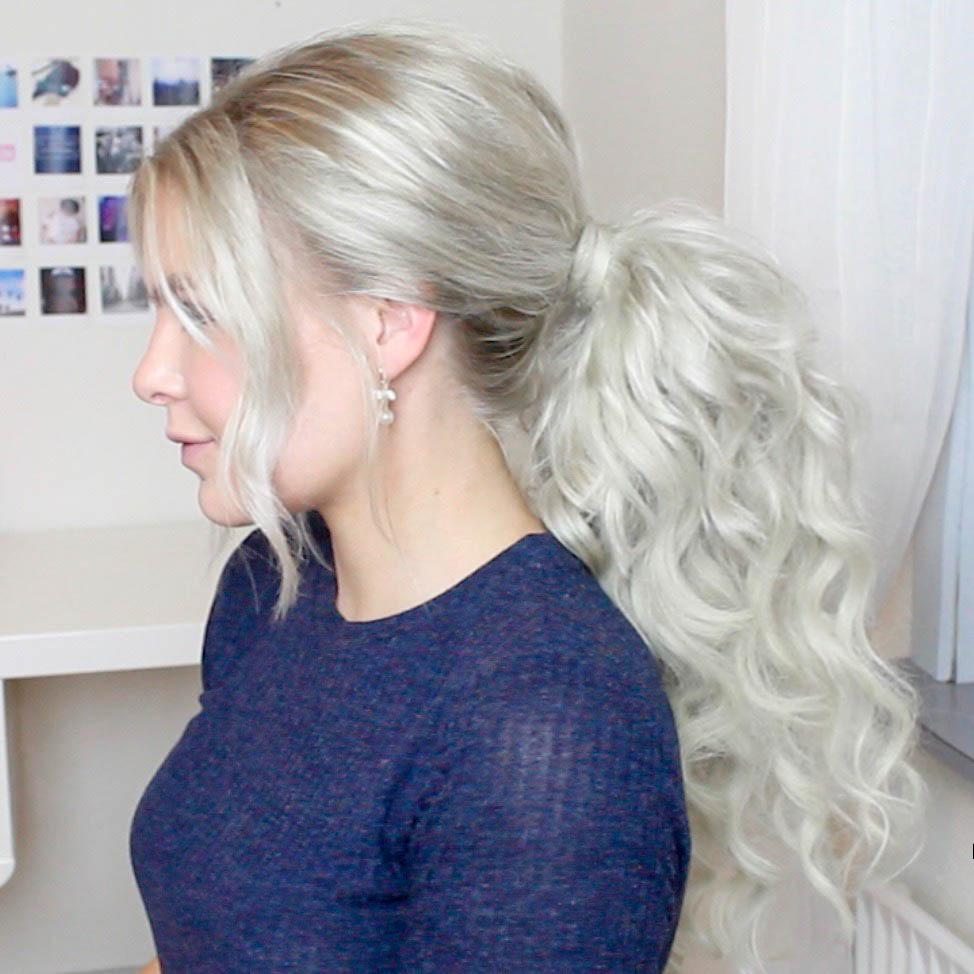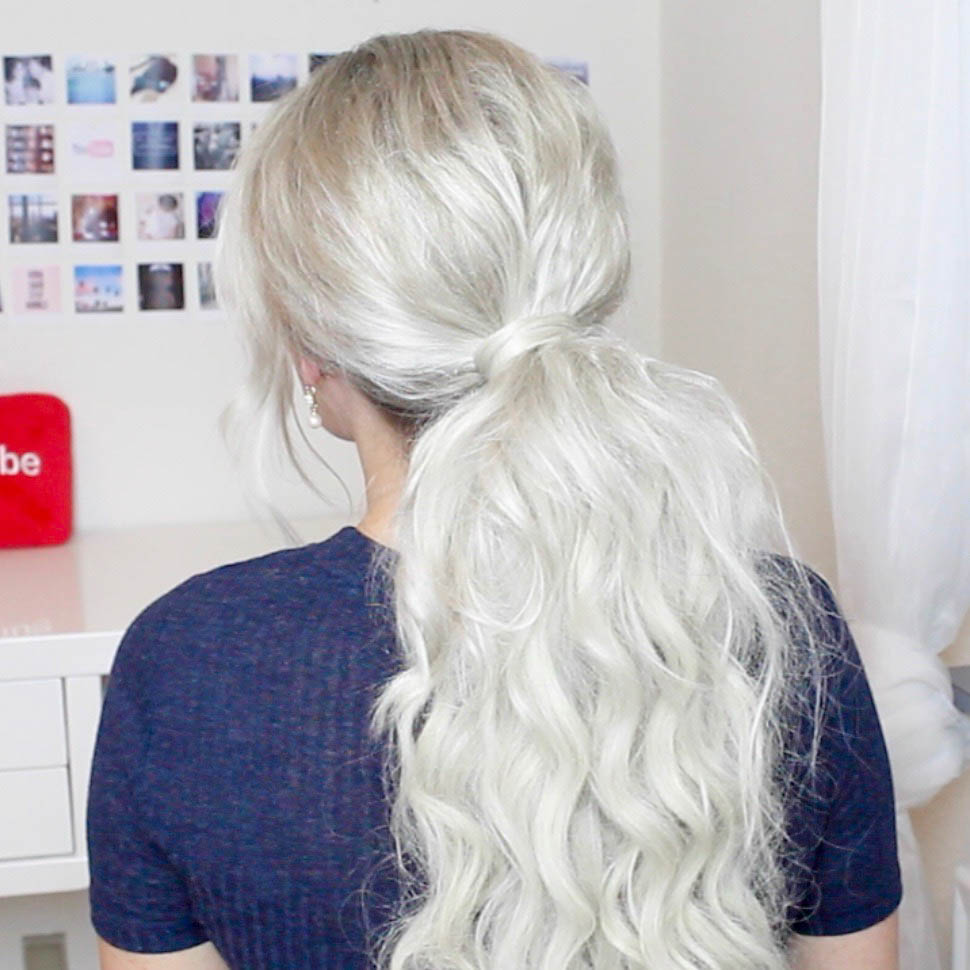 If you are more visual and like to watch a video instead of reading, then you can watch my "How To Long & Voluminous Ponytail With Hair Extensions" tutorial here!
Also remember to follow my Instagram here and subscribe to my YouTube channel here+ click the notification bell, so you don't miss any new hairstyles!
HOW TO PONYTAIL WITH EXTENSIONS
ITEMS NEEDED: Brush, Teasing comb, Hair Elastic, Hair Extensions, Hair Clips, Curling Iron 19mm and Hair Spray
TIME REQUIREMENT: 30-40 minutes
SKILL LEVEL: Medium
STEP BY STEP GUIDE
Step 1: Create a small ponytail on the back of your head, where you want the bigger ponytail to be
Step 2: Clip in the smaller extensions around the small ponytail
Step 3: Section of your hair so you can add a extensions from ear to ear
Step 4: Clip in the bigger extension from ear to ear
Step 5: Section of some hair on the side of the hair 
Step 6: Clip in a medium extension on the side of your head
Step 7: Do the same on the other side
Step 8:  Teas the top part of your hair
Step 9: Section of your bangs, if you want them down, otherwise just skip this step
Step 10: Secure the rest of the hair into a ponytail
Step 11: Pull in the ponytail to give the hair more volume
Step 12: Curl the ends of your own hair, so they match the ponytail (If you curl your hair before, it's a bit easier to do)
Step 13: Curl your bangs
Step 14: Tease the ponytail to give it more volume and then you are done with your ponytail with extensions
Remember to follow my Youtube channel here & Instagram here so you never miss a new hairstyle!
MORE STEP BY STEP HAIR TUTORIALS