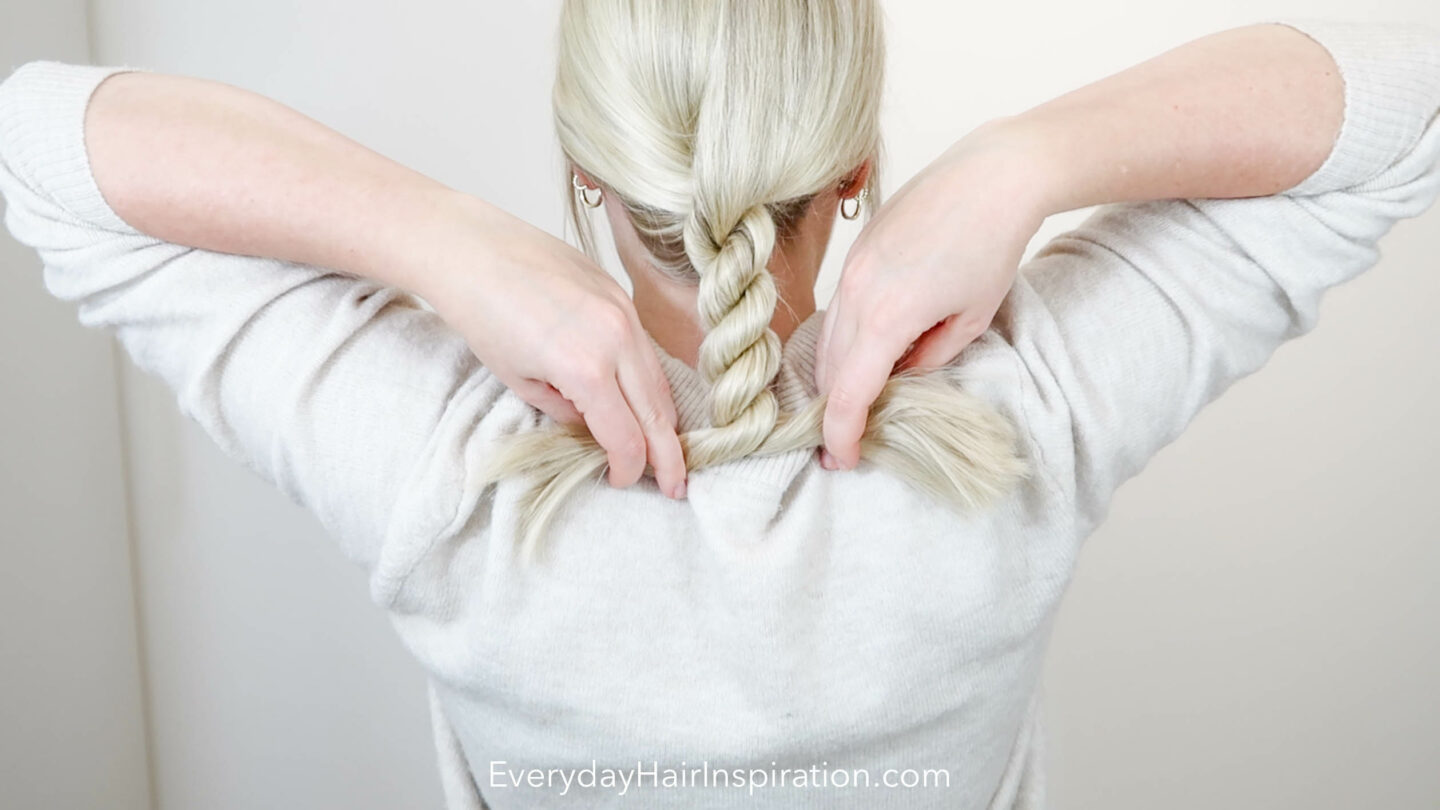 Today I´m showing you how to do a basic rope braid for beginners. It´s a great hairstyle that is perfect for an everyday hairstyle, because once you get the hang of it, it will only takes minutes to do a basic rope braid. If this is too hard to do on the back of your head, then pull all your hair to one side of your head and then braid the hair there. If a basic rope braid is too hard to do, then maybe try a basic 3 strand braid instead. Good luck!
Remember to follow my Instagram here and subscribe to my YouTube channel here so you don't miss any new hairstyles! If you are a complete beginner to braids, then check out my "How To Braid For Beginners" playlist!
Products I Personally use & recommend
The links below are affiliate links (marked with a star*). That means that at no additional cost to you, I will earn a commission, if you click through the link and make a purchase. Read more on my disclosure page click here.
Mini Rubber Bands – https://amzn.to/3mdFds9  *
Rat Tail Comb (Use this everyday to style my own hair) – https://amzn.to/35suQL3 *
Small Mirror (Similar) – https://amzn.to/3kmmWH4 *
Topsy Tail set – https://amzn.to/3qhbNLF *
Blonde Mannequin Head – Real Hair (Similar to mine  – Clamp incl.) https://amzn.to/2Ztoebz *
Blonde Mannequin Head – Synthetic Hair (Similar to mine – Clamp incl.)  https://amzn.to/3ke2hoV *
Styling Powder (This is great!!) – https://amzn.to/2ZtR8Ip *
Hairspray – https://amzn.to/2FtuoBr *
Bobby Pins – https://amzn.to/33kzKXR *
U-Shaped Bobby Pins – https://amzn.to/2VEm4ni *
Wet Brush (Use it everyday) – https://amzn.to/35wwXgS *
Revlon One-Step Hair Dryer (So much fun to use!) – https://amzn.to/3iqDD3G *
Silver Shampoo – https://amzn.to/3hkb5Yl *
Deep Waver Iron (Great for beautiful waves!) – https://amzn.to/3mgTcxd *
CLICK BELOW FOR MORE STEP BY STEP HAIR TUTORIALS