A dutch infinity braid is such a unique braid and I haven't really seen any other braids that give the same effect as this one does! This braid looks really thick and bulky and it's totally different from the "normal" french braids and dutch braids.
It's quite easy to do, as you only have 2 strands of hair and then a third small one, that you wrap around the 2 other strands in a figure 8 shape. In the dutch version that I'm showing today, you then add hair to the small strand in between wrapping it around the hair.
It may sound complicated, but I promise once you watch the video, you will see that the technique is quite simple and all it takes is a bit of practice!
This post is all about how to braid a dutch infinity updo!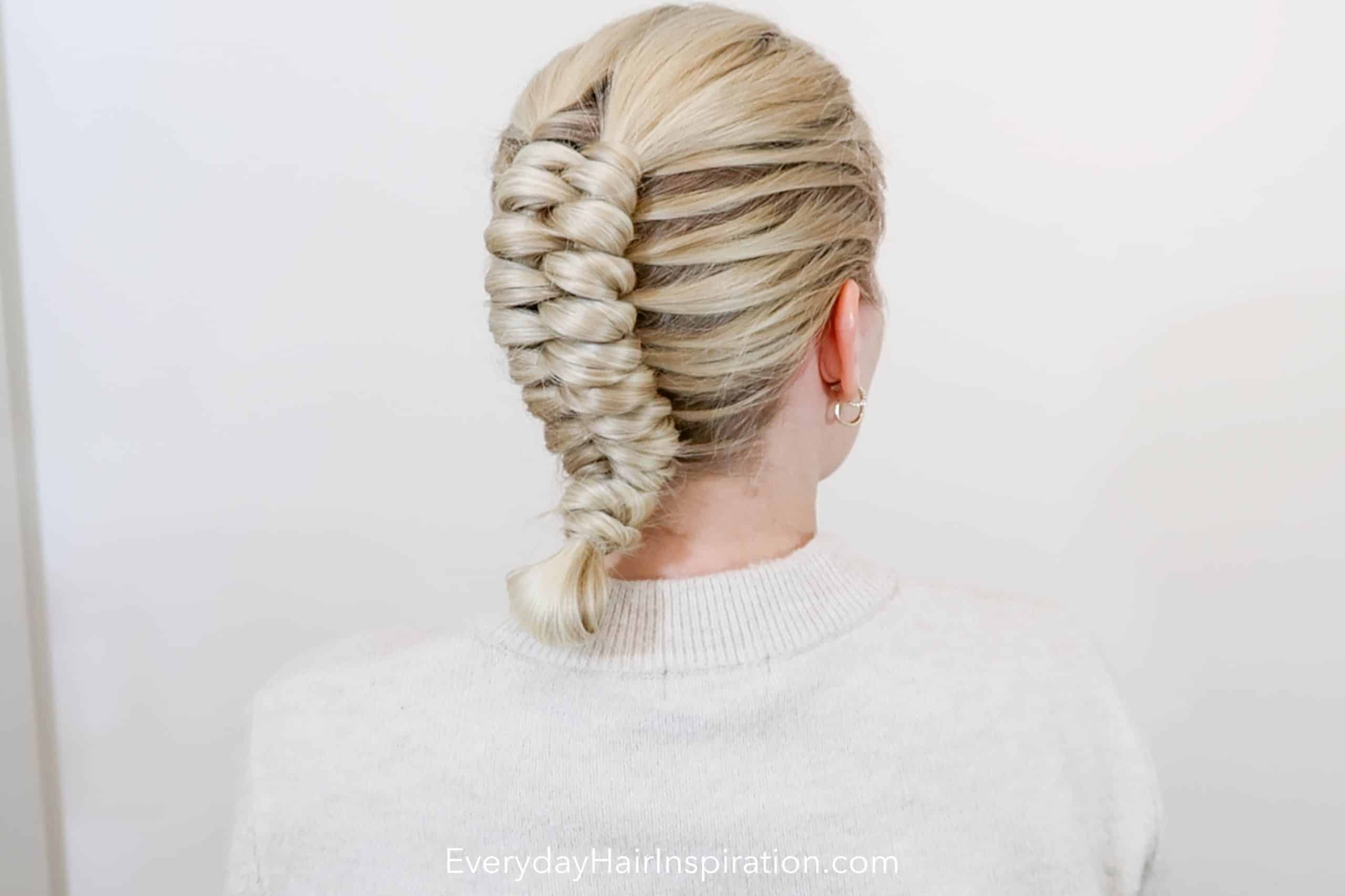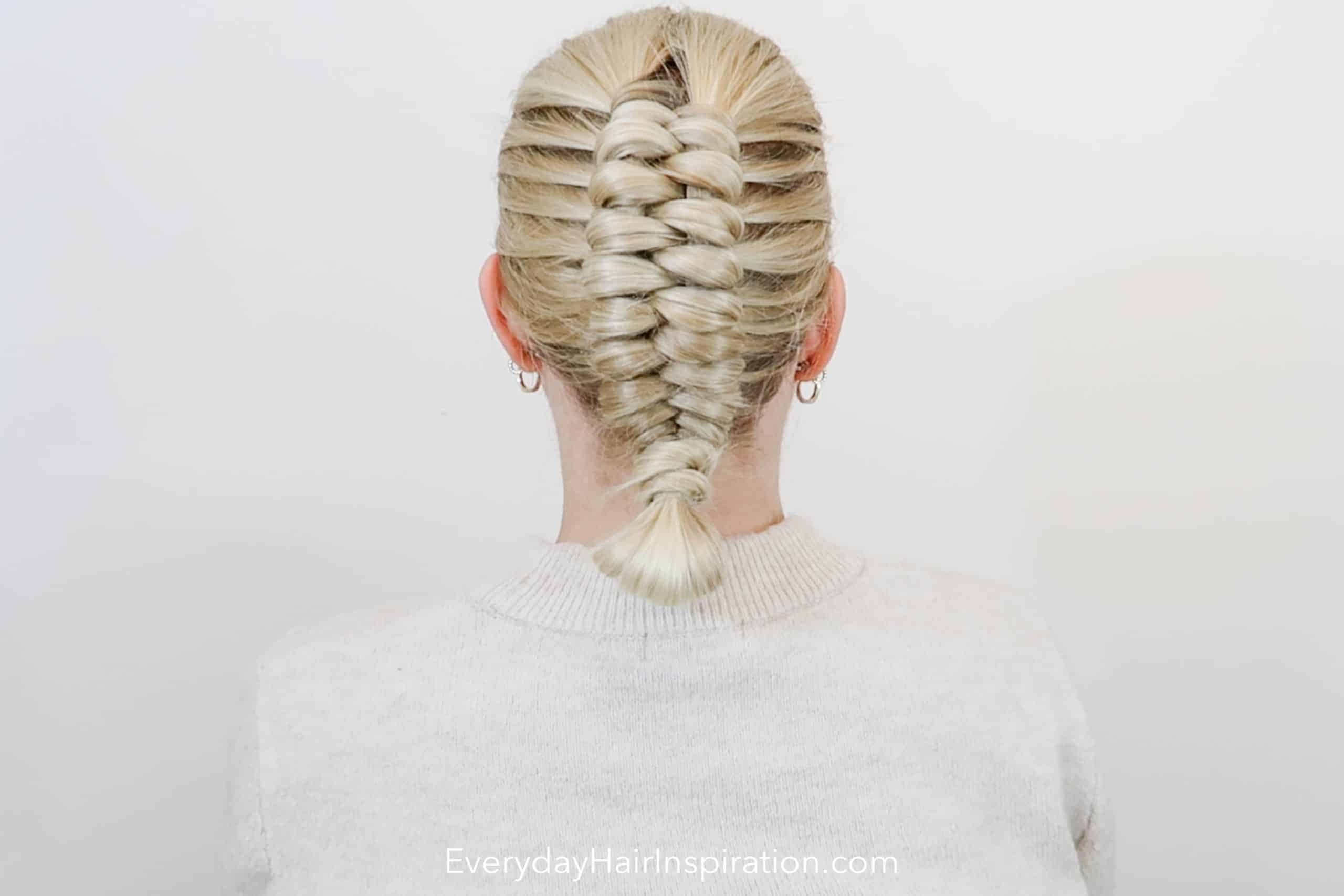 This braid is a tricky one to do, but with a bit of practice on the hand placement and how to maneuver the hair around, I´m sure you can do this braid in no time.
How to end the braid in a nice way
There is a couple of different ways you can end the braid, depending on how your hair thickness and length are and what look you are going for.
You can do a small bun at the end of the braid with the tail of your hair (like I do in the video)
You can do a ponytail if your hair is thick enough
You can do a basic infinity braid in the rest of the hair if you have enough hair to work with
You can tuck the ends of the hair up under the braid, to create a different kind of updo
Things you will need to create this braid
The links below are affiliate links. That means that at no additional cost to you, I will earn a commission if you click through the link and make a purchase. Read more on my disclosure page – click here to read.
Find all of my recommendations on hair products here – Clik here to read!
How to dutch infinity braid your own hair
If this braid is too hard or you have never done a basic infinity braid before, then I have linked the beginner version down below for you to start with and then come back to the dutch version later. Good luck!
This post was all about how to braid your own hair and create a beautiful braided updo!