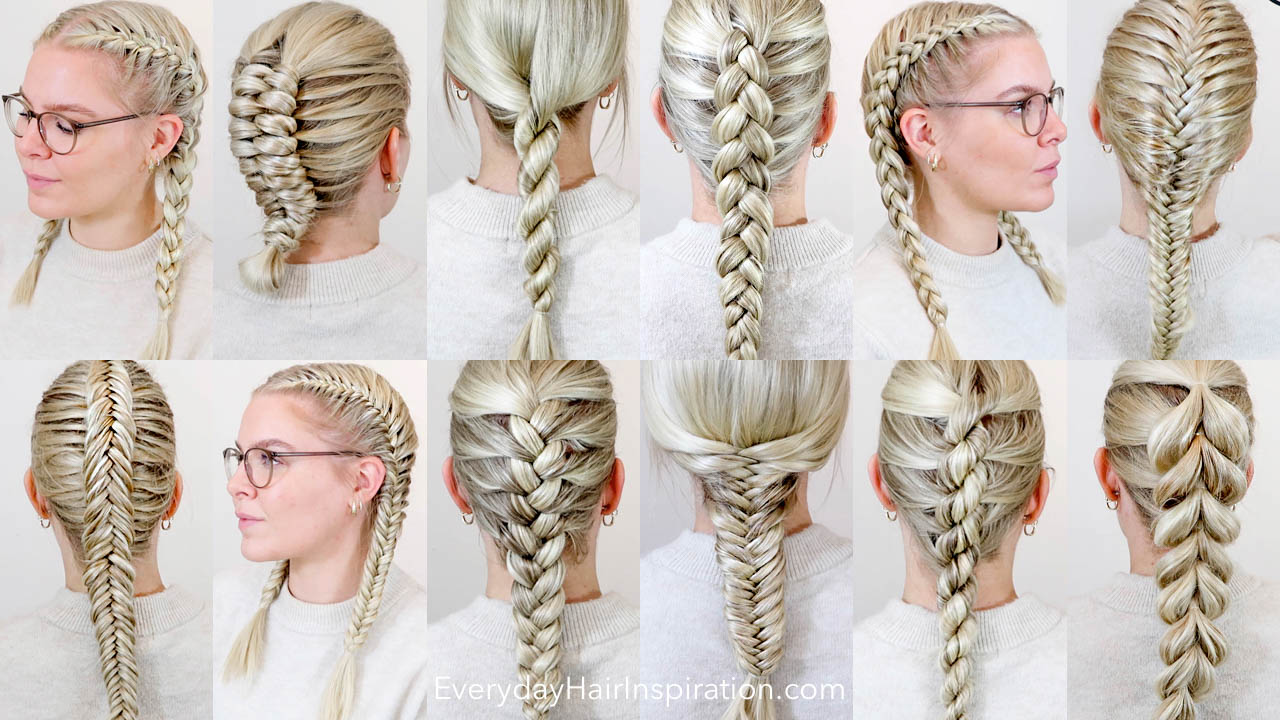 Today you are going to learn how to braid your own hair in 15 difference ways! I have put together all my tutorials, showing how to do different braids in your own hair, into 1 big video. So now you don´t have to search around on my channel anymore, you can just go to this one video and find what you are looking for. I you try out any of these braids, then please send me a photo so I can see it! Good luck!
Remember to follow my Instagram here and subscribe to my YouTube channel here so you don't miss any new hairstyles! If you are a complete beginner to braids, then check out my "How To Braid For Beginners" playlist!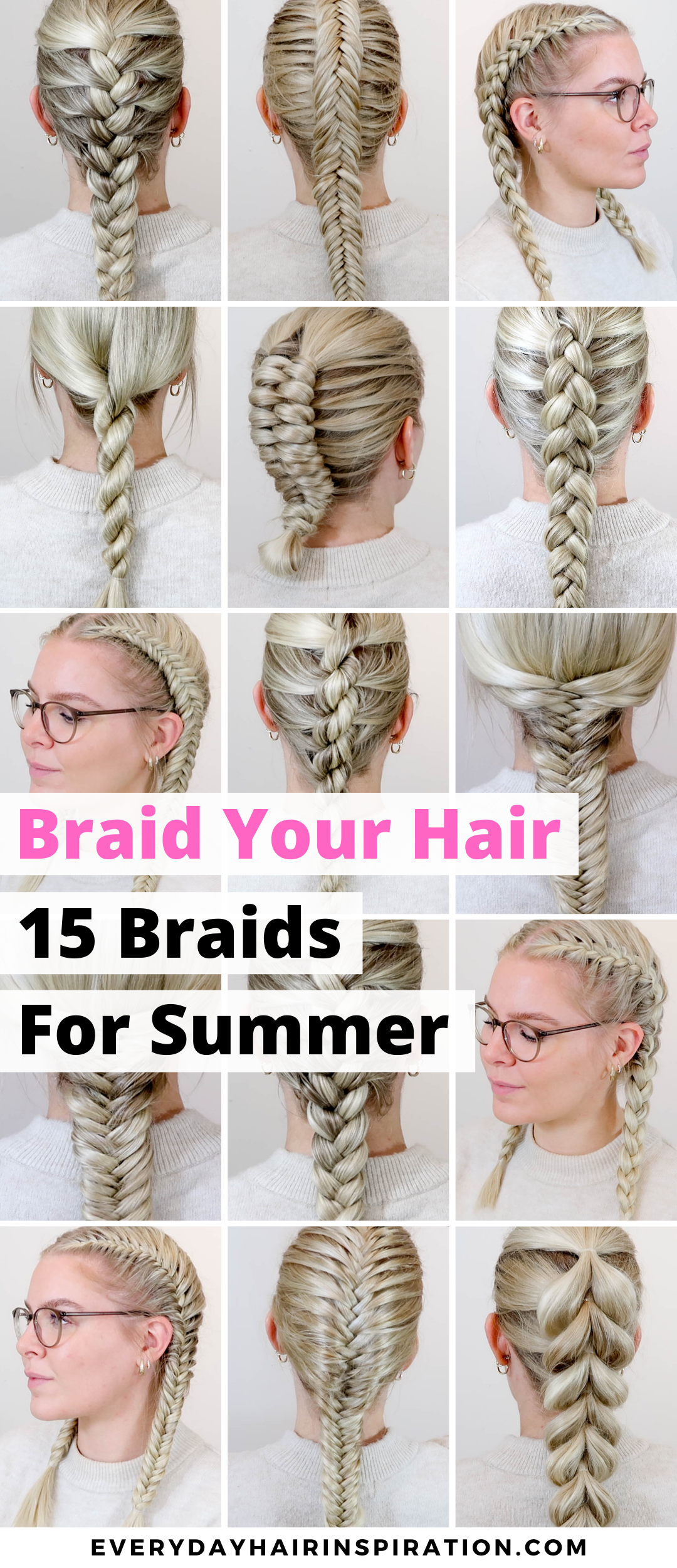 Products I Personally use & recommend
The links below are affiliate links (marked with a star*). That means that at no additional cost to you, I will earn a commission, if you click through the link and make a purchase. Read more on my disclosure page click here.
○ Mini Rubber Bands – https://amzn.to/3xwxEkX *
○ Rubber Band Remover  – https://amzn.to/3zJilYm *
○ Rat Tail Comb (Use this every day to style my own hair) – https://amzn.to/35uWIwR *
○ Small Mirror (Similar) – https://amzn.to/3d7dW7Z *
○ Topsy Tail set – https://amzn.to/3iKIBLO *
○ Hair Clips (Similar) – https://amzn.to/3gE4xHb *
○ Styling Powder (This is great!!) – https://amzn.to/35yxfTn *
○ Hairspray – https://amzn.to/2FtuoBr *
○ Bobby Pins – https://amzn.to/3vALfXl  *
○ U-Shaped Bobby Pins – https://amzn.to/3xqCccM *
○ Wet Brush (Use it every day) – https://amzn.to/3wEWJu8  *
○ Revlon One-Step Hair Dryer (So much fun to use!) – https://amzn.to/35zGnH6 *
○ Blonde Mannequin Head (Similar, mine is not available anymore) https://amzn.to/2Ztoebz *
○ Table Clamp – Cheaper version (If you buy a head without one) – https://amzn.to/35FQVFV *
CLICK BELOW FOR MORE STEP BY STEP HAIR TUTORIALS