Get your braiding skill ready, because this one is a tough one! This braided heart half up hairstyle took me a few tries to get right, but I love how it turned out!
This is not a hairstyle you can do on yourself, so grab a friend and get braiding!
This post is all about how to create a heart half up hairstyle!
THINGS YOU MIGHT NEED TO CREATE THIS HAIRSTYLE
The links below are affiliate links. That means that at no additional cost to you, I will earn a commission if you click through the link and make a purchase. Read more on my disclosure page – click here to read.
Find all of my recommendations on hair products here – Clik here to read!
Braided Heart Half Up Hairstyle – Valentine's Day Inspired Half Up Half Down – Medium & Long Hair
HOW TO DOUBLE PULL THROUGH BRAID STEP BY STEP FOR BEGINNERS
Time requirement: 30 minutes
Braiding level: Advanced
Grab the top part of your hair and tie it into a ponytail, so you have a half up half down
Optional: Cover the elastic with hair (click here to watch an easy tutorial on how to)
Split the ponytail into 2 equal sections and clip one side away with a clip so it's out of the way
Take a small section of hair closest to the elastic and split the hair into 3 equal sections
Now braid the hair like a lace braid only adding hair to 1 side (while shaping the hair like half a heart)
Repeat steps 4-5 on the other side so you have 2 halves
Bring the 2 halves together in the middle and tie them together
Undo the ends of the braids and cover the elastic with hair (See step 2)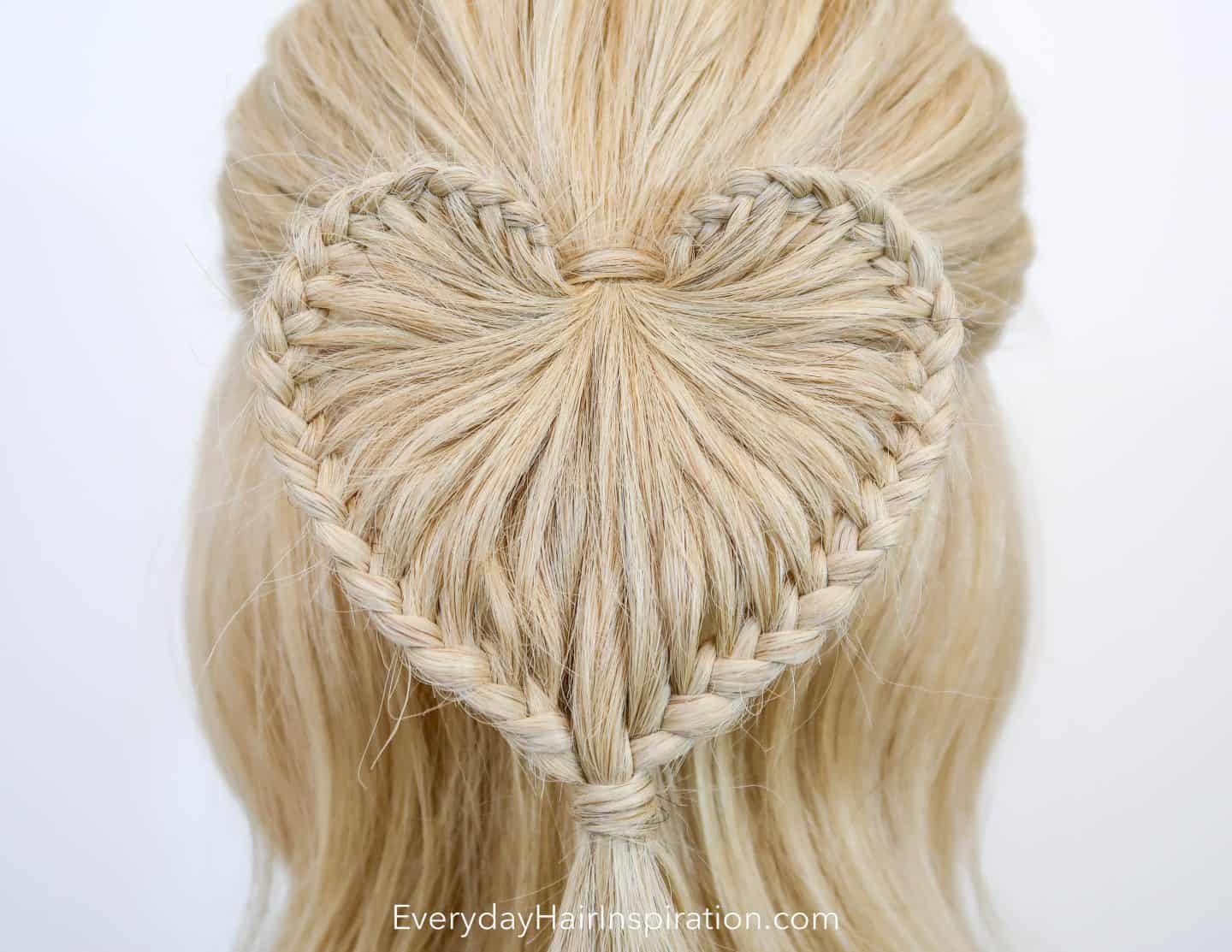 This post was all about how to create a beautiful valentines day inspired heart half up hairstyle!