This rope braid is a perfect everyday hairstyle as it only takes a few minutes to do in the morning and it looks really elegant and classy.
This post is about how to rope braid!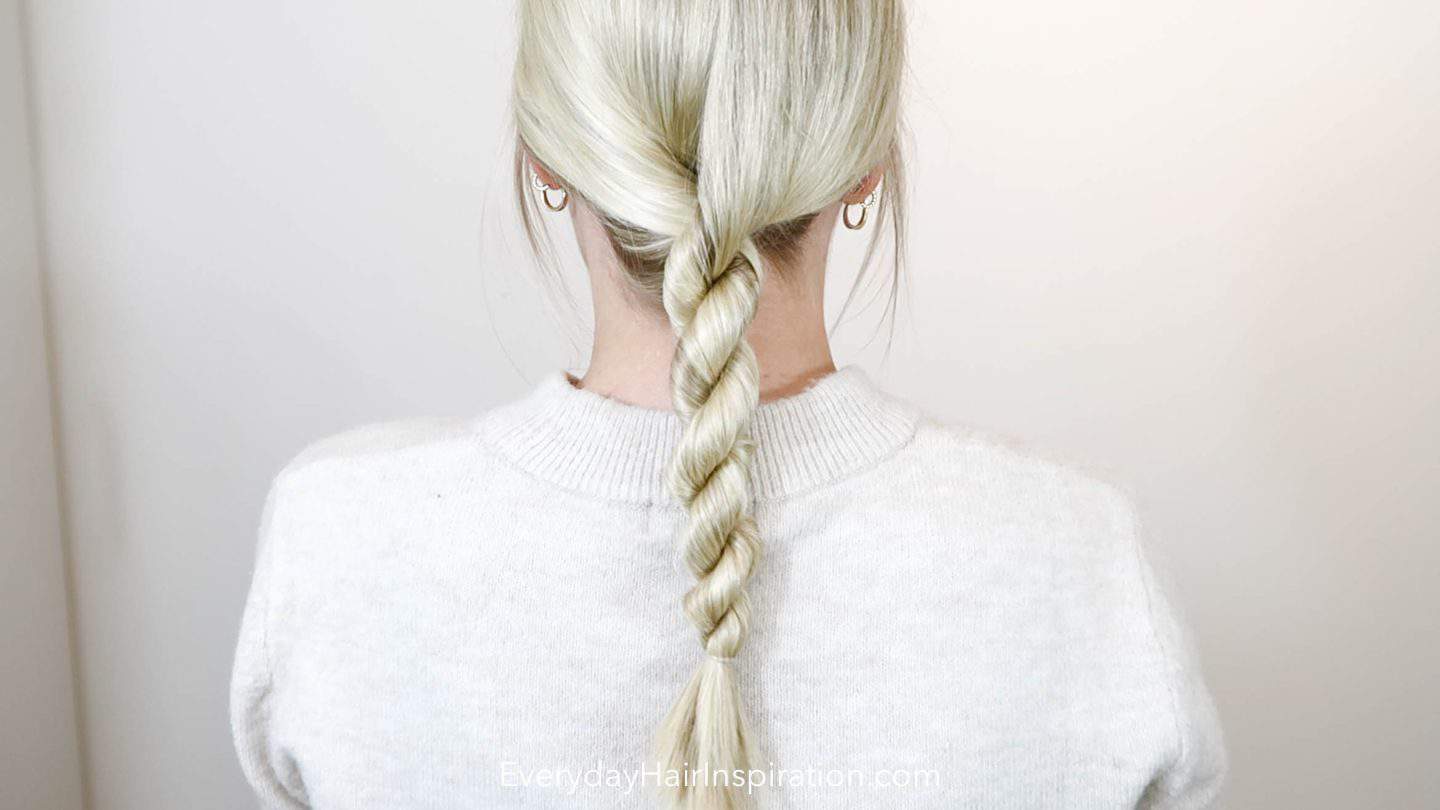 How to rope braid for beginners
A rope braid is a perfect alternative to a 3 strand braid or a simple messy bun. If you need your hair up it takes less than a few minutes to twist your hair into a beautiful rope braid and if you want a bun you can simply take the rope braid and twist it around itself, secure it and now you have an elegant quick bun!
This rope braid is also perfect for heatless waves. Simply braid your hair into a basic rope braid or a french rope braid and sleep with the braid in overnight and the next morning you will have beautiful soft waves!
If you do it with this basic rope braid, the waves will only be in the lower part of the hair, but it still looks really nice!
Things you might need to create this hairstyle
The links below are affiliate links. That means that at no additional cost to you, I will earn a commission if you click through the link and make a purchase. Read more on my disclosure page click here.
Find all of my recommendations on hair products here – click here to read!
Easy step-by-step guide on how to rope braid
Time requirement: 3 min
Skill level: Easy
Pull all your hair to the back, if you find it hard braiding behind your head, you can also just do a side braid
Split your hair into 2 equal sections
Twist both strands to the right a few times
Then cross the right strand over the left strand so they switch places
Repeat steps 3-4 until you reach the end of the hair and then tie the braid of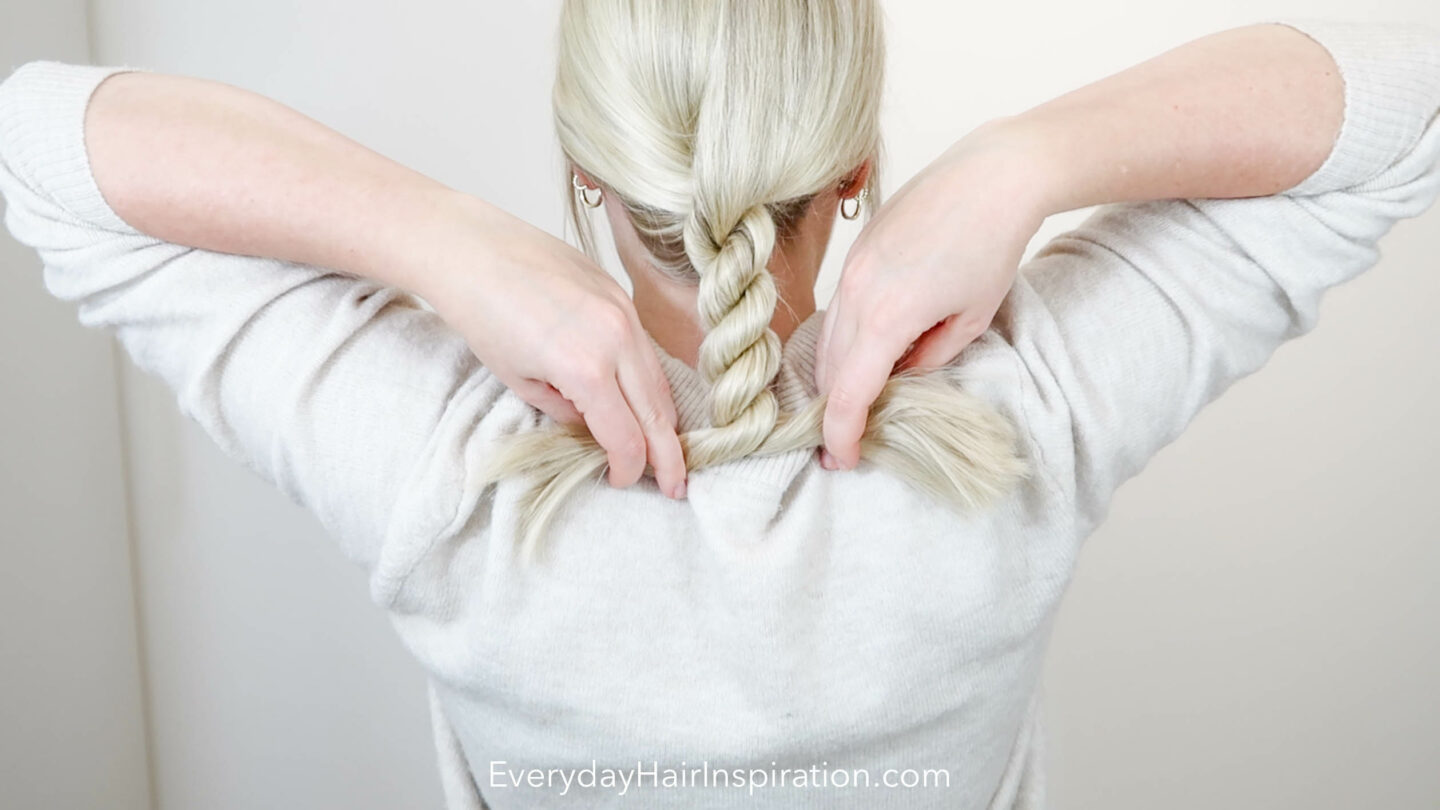 Other hair tutorials you might like
How To Put Your Hair Up In A Claw Clip For Beginners
If you are not going for a braided look, then a claw clip is for you! They look super cute and you can match them to your outfit and throw your hair up in seconds! In this video, I show you an easy and quick way to twist your hair so you can do the trendy claw clip updo hairstyle!
3 Easy Buns For Beginners – PERFECT FOR EVERY DAY
Bun are also a great everyday hairstyle and in this video, I'm showing you 3 different ways to do a quick bun! When I do a bun I love to elevate the hairstyle by adding a scrunchie. It gives more volume to the burn and it hides away the elastic which gives it a more elegant and classy look!
How To Braid Your Own Hair – Basic Braid, French Braid & Dutch Braid
If you do want a braided hairstyle but are not going for a rope braid, then here are some other basic braids you can give a try! If you don't know how to do a french braid or dutch braid, then this video explains everything you need to know step by step to braid your own hair!
This post was all about how to rope braid your own hair as a complete beginner!