Dutch braids give a lot of volume and still keep your hair out of your face! Unless you keep some hair down to frame your face or leave your bangs out, which is a look I love! It gives a nice polished look and elevates the hairstyle!
This post is all about how to learn dutch braids!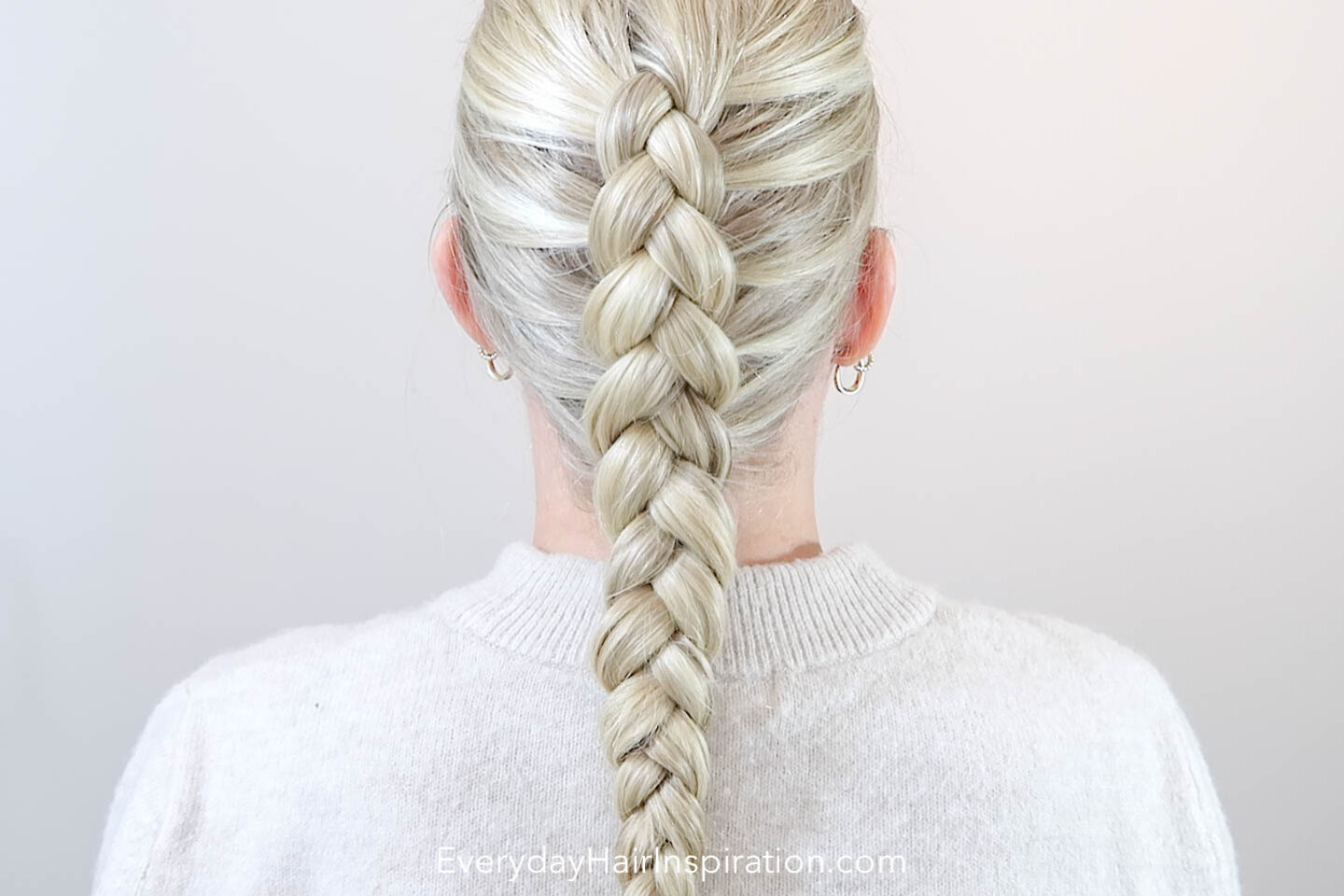 Simple and Easy Single Braid
If you're struggling to add hair when you are dutch braiding your own hair, then know that there are 2 ways to add hair! In this video, I'm showing you a second way of adding hair in and how to hold the strands to make adding hair super easy!
If you don't like the way I'm showing you in this video, then further down below I will link to the 1 way of adding hair in! I like to do both ways when I braid my own hair, so just pick out what ever works the best for you. If you have a third way that works for you, stick to that, because there is no right or wrong way to do braids!

Things you might need to create this hairstyle
The links below are affiliate links. That means that at no additional cost to you, I will earn a commission if you click through the link and make a purchase. Read more on my disclosure page click here.
Find all of my recommendations on hair products here – click here to read!
How to dutch braid for beginners
Time requirement: 10 minutes
Skill level: Easy
Pull all your hair to the back
Take a small section of hair on the top of the head and split it into 3 equal sections
Then take the right strand and cross it under and into the middle
Now take the left strand under and into the middle
– For hand placement, please watch the video!
Now grab a new section of hair on the right side
Then add the new hair to the right strand
Now cross the right strand + the new hair under and into the middle
Then take a new section of hair on the left side
Then add the new section of hair to the left strand
Now cross the left strand + the new hair you added to the strand under and into the middle
Repeat steps 6-11 until there is no more hair you can add to the braid
Now braid the rest of the hair like a 3 strand braid, but keep crossing the hair under
Other braided dutch braided hairstyle you might like
How To Dutch Braid Your Own Hair Step By Step
If you are not going for the single braid look, then here is my most popular tutorial on how to do double dutch braids for beginners! In this video i show both ways of adding hair in and talk you all the way through the braid!
How To Dutch Braid Step by Step For Beginners
If you want easy overnight waves, then a double dutch braid is perfect for that! And bonus, they don't have to be neat or pretty if you are going for waves! Simply braid your hair with 95% dried hair and then go to sleep, in the morning unravel the braids and you are left with waves!
How To Dutch Braid Your Own Hair (THE EASIEST 5-MINUTE BRAID!)
Here is the other video I talked about at the beginning of this post, so if you want to try another way of adding hair to your dutch braid, then try out this tutorial! I also show you the hand placement and explain every single step from start to finish!
This post was all about learning to do dutch braids in your own hair for beginners!