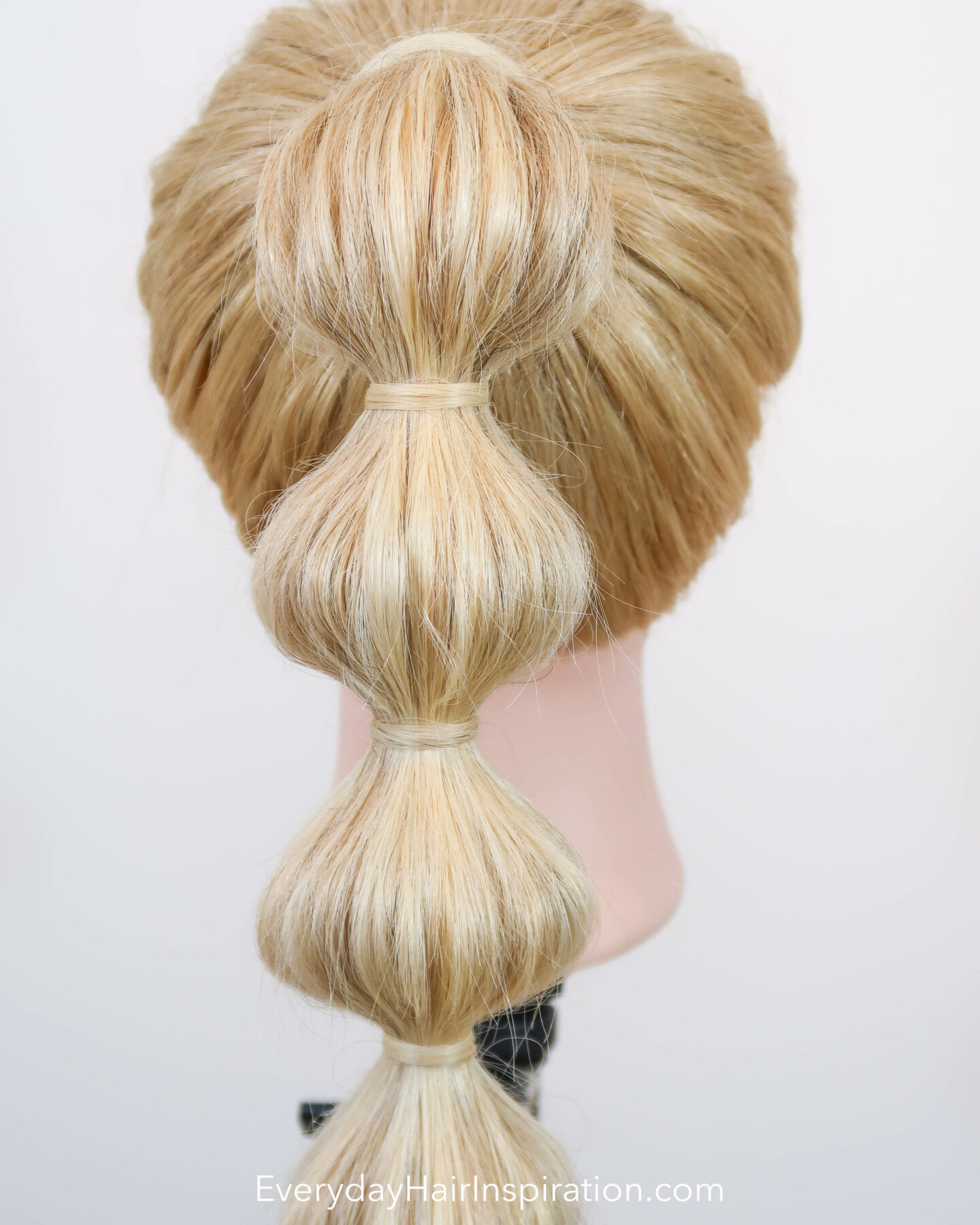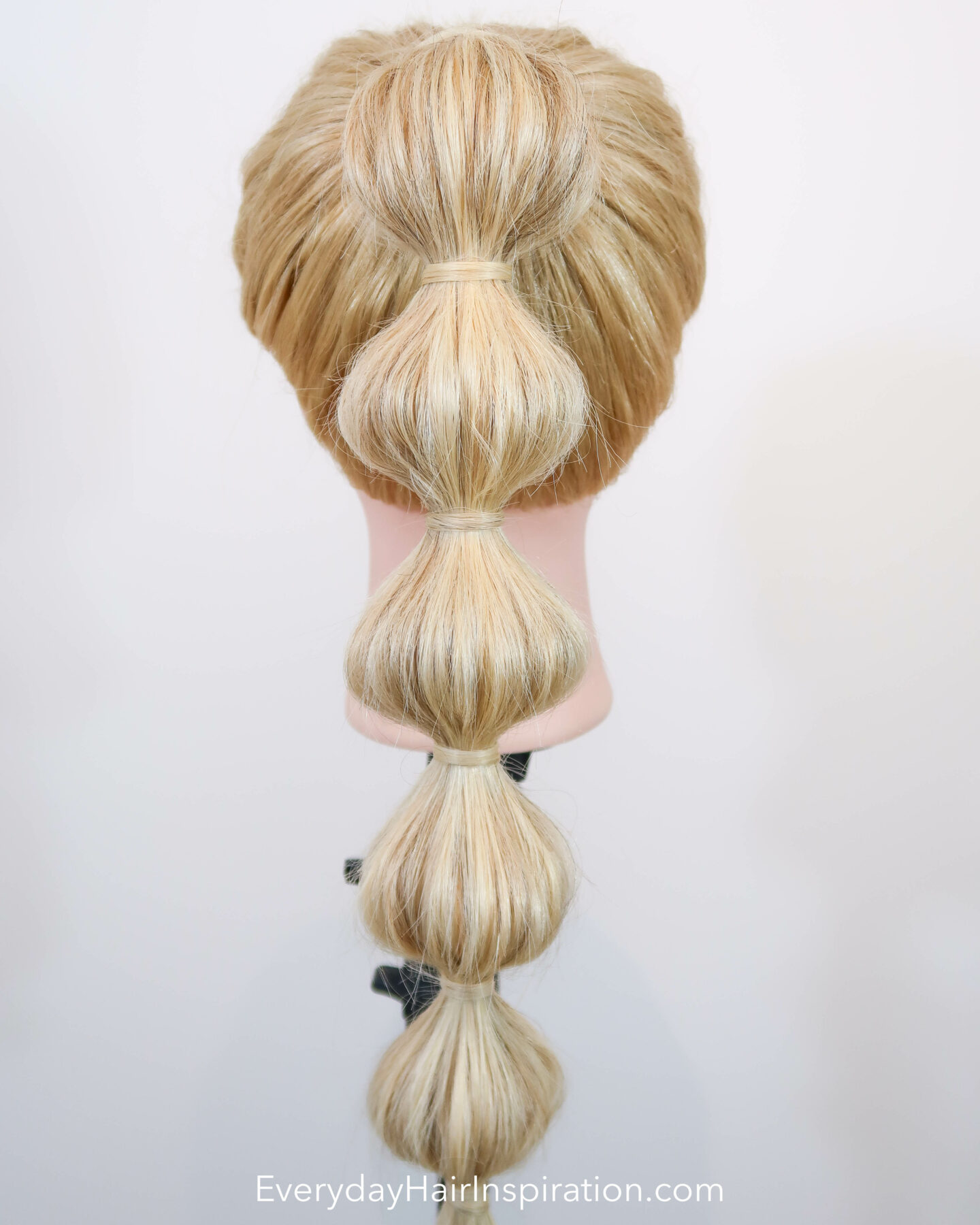 A bubble braid is such an easy way to spice up a basic ponytail and it doesn't have to take that long to do! When you do a bubble braid, you don't have to cover the elastics with hair, you can just use some clear elastics or a color the matches your hair and then leave the elastics visible. I will leave a video down below, on "How to cover elastics in 3 different ways" if you want to give it a try, when you do a bubble braid! Good luck!
Remember to follow my Instagram here and subscribe to my YouTube channel here so you don't miss any new hairstyles! If you are a complete beginner to braids, then check out my "How To Braid For Beginners" playlist!
Products I Personally use & recommend
The links below are affiliate links (marked with a star*). That means that at no additional cost to you, I will earn a commission, if you click through the link and make a purchase. Read more on my disclosure page click here.
Mini Rubber Bands – https://amzn.to/3mdFds9  *
Rat Tail Comb (Use this everyday to style my own hair) – https://amzn.to/35suQL3 *
Small Mirror (Similar) – https://amzn.to/3kmmWH4 *
Topsy Tail set – https://amzn.to/3qhbNLF *
Blonde Mannequin Head – Real Hair (Similar to mine  – Clamp incl.) https://amzn.to/2Ztoebz *
Blonde Mannequin Head – Synthetic Hair (Similar to mine – Clamp incl.)  https://amzn.to/3ke2hoV *
Styling Powder (This is great!!) – https://amzn.to/2ZtR8Ip *
Hairspray – https://amzn.to/2FtuoBr *
Bobby Pins – https://amzn.to/33kzKXR *
U-Shaped Bobby Pins – https://amzn.to/2VEm4ni *
Wet Brush (Use it everyday) – https://amzn.to/35wwXgS *
Revlon One-Step Hair Dryer (So much fun to use!) – https://amzn.to/3iqDD3G *
Silver Shampoo – https://amzn.to/3hkb5Yl *
Deep Waver Iron (Great for beautiful waves!) – https://amzn.to/3mgTcxd *
CLICK BELOW FOR MORE STEP BY STEP HAIR TUTORIALS